DOMENICA COMPLICATA IN TERRA INGLESE PER IL TEAM MV AGUSTA FORWARD RACING
30/08/2021

ALTRA TOP10 DI STAGIONE DI SIMONE CORSI
12/09/2021
Aragon, Spagna: Corsi ad un decimo dall'accesso diretto alla Q2, Gonzalez a 3 decimi dal compagno di squadra.



Il team MV Agusta Forward Racing torna in Spagna per disputare il 13esimo round stagionale, il Gran Premio d'Aragona, sul celebre MotorLand Aragon di Alcaniz. La squadra corse a marchio varesino ha debuttato oggi sul circuito spagnolo con il centauro romano Simone Corsi ed il giovanissimo pilota spagnolo Manuel Gonzalez, che qui ad Aragon sta sostituendo il titolare Lorenzo Baldassarri, rimasto a casa per poter recuperare al 100% in vista della gara di casa della prossima settimana. Corsi, che ha iniziato questa mattina con una buona FP1 conclusasi in 14esima posizione, ha portato avanti i lavori svolti nelle ultime settimane, riuscendo a chiudere la giornata in 1'53:670. Il pilota romano ha quindi migliorato il suo tempo rispetto alla mattina di quasi 1 secondo ed a solo 1 decimo dall'accesso diretto alla Q2, che comunque si deciderà in definitiva domani durante la terza sessione di prove libere. Corsi ha chiuso 16esimo in combinata. "La giornata è stata complessivamente positiva, soprattutto in relazione al lavoro svolto in vista di domenica. Simone si è concentrato sulla scelta delle gomme durante le FP2 e meno sul tempo sul giro. Questo ci fa ben sperare per la giornata di domani, dove l'obiettivo è quello di riuscire a qualificarsi nelle prime 6 file". Questo il commento di Milena Koerner nel suo nuovo ruolo di Coordinatore Tecnico. Gonzalez, dall'altro lato del box, è salito oggi per la seconda volta in carriera su una Moto2 ed ha subito dimostrato la giusta grinta. Il giovane madrileno ha chiuso la prima sessione di libere in 27esima posizione, per poi migliorare di oltre 1 secondo e 4 decimi nel turno del pomeriggio, siglando così un miglior tempo di giornata di 1'53:960. Gonzalez ha chiuso la giornata in 20esima posizione nella classifica combinata. "È stata una giornata molto positiva e siamo contenti di Manuel. Sappiamo che ha bisogno di fare esperienza ma il miglioramento tra FP1 ed FP2 è stato molto importante e siamo vicini all'accesso alle Q2. Tra le righe leggiamo segnali decisamente positivi. La velocità della moto sul dritto è un ennesimo dato confortante. Abbiamo ancora mezzo secondo da limare per raggiungere il nostro obiettivo, ma il pilota ha un ampio margine di miglioramento, quindi puntiamo a continuare il lavoro iniziato oggi". Queste le parole del capotecnico Luca Capocchiano. L'appuntamento è fissato per domani, ore 10:55 con le FP3 e 15:10 per la sessione di qualifiche.
Aragon, Spain: Corsi one tenth away from direct access to Q2, Gonzalez 3 tenths from his team mate.





The MV Agusta Forward Racing team returns to Spain to contest the 13th round of the season, the Grand Prix of Aragon, at the famous MotorLand Aragon in Alcaniz. The Varese-based racing team made its debut today at the Spanish circuit with the Italian Simone Corsi and the young Spanish Manuel Gonzalez, who here at Aragon is replacing Lorenzo Baldassarri, who has stayed at home in order to recover 100% for next week's home race. Corsi, who started this morning with a good FP1 finished in 14th position, continued the work carried out in recent weeks and managed to close the day in 1'53:670. The Italian rider has therefore improved his time compared to the morning of almost 1 second and only 1 tenth from direct access to Q2, which however will be ultimately decided tomorrow during the third free practice session. Corsi finished 16th overall. "The day was positive, especially in relation to the work done ahead of Sunday. Simone focused on tyre choice during FP2 and less on lap time. This gives us hope for tomorrow, where the goal is to qualify in the first six rows." This is the comment of Milena Koerner in her new role of Technical Coordinator. Gonzalez, on the other side of the box, got on a Moto2 bike for the second time in his career and immediately showed the right grit. The young Madrilenian closed the first free session in 27th position, improving by more than 1 second and 4 tenths in the afternoon session, setting a best time of 1'53:960. Gonzalez ended the day in 20th position in the combined standings. "It was a very positive day and we are happy with Manuel. We know he needs to gain experience but the improvement between FP1 and FP2 was very important and we are close to Q2. There are definitely positive signs between the lines. The speed of the bike on the straights is another comforting sign. We still have half a second to work on to reach our goal, but the rider has a lot of room for improvement, so we aim to continue the work started today". These are the words of the chief technician Luca Capocchiano. The appointment is set for tomorrow at 10:55 with FP3 and 15:10 for the qualifying session.
---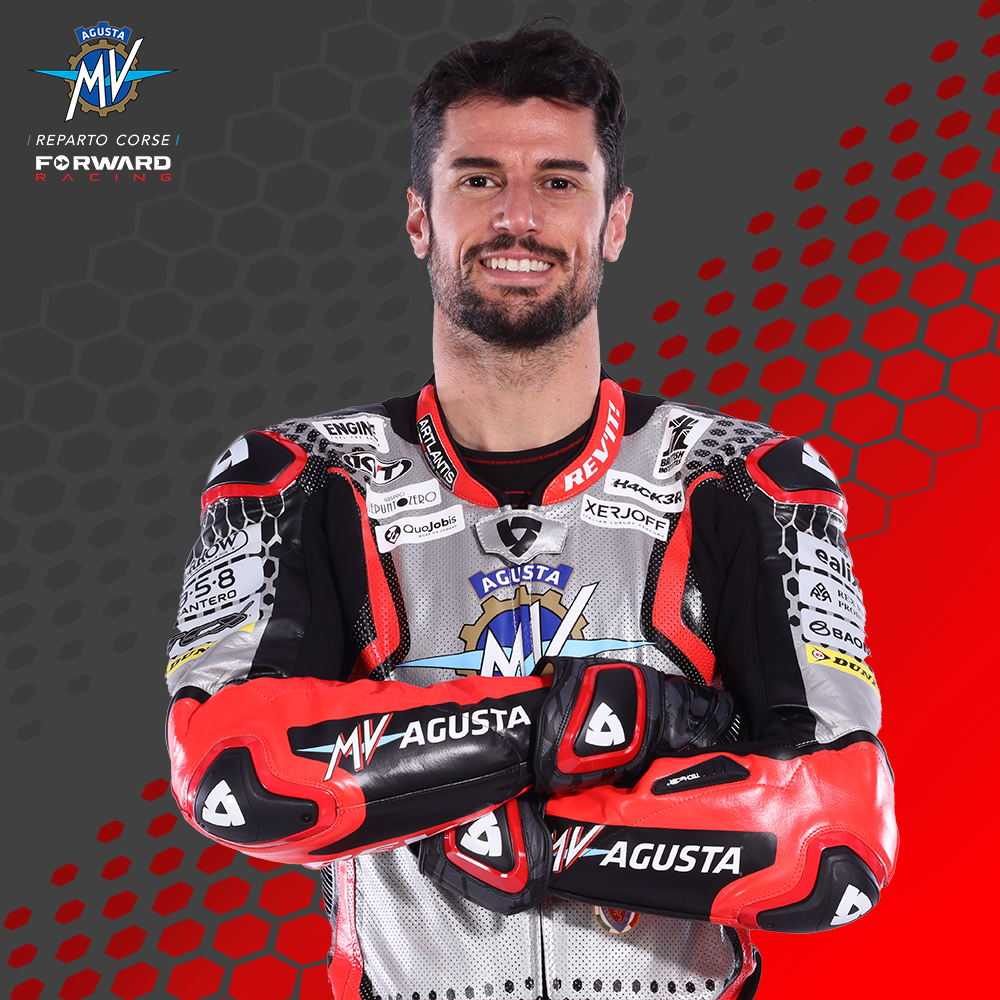 Simone Corsi #24



"Diciamo che rispetto alle ultime gare questa è stata una giornata positiva dal lato della posizione e del risultato. Ci aspettavamo di fare meglio nel pomeriggio, ma stiamo lavorando sodo e questa pista mi piace, quindi voglio fare bene! Abbiamo ancora da migliorare il feeling con l'anteriore, ma su questo tracciato manca un po' il grip in generale. Domani l'obiettivo sarà quello di entrare in Q2".
Simone Corsi #24



"Let's say that compared to the last races this was a positive day in terms of position and result. We expected to do better this afternoon but we are working hard and I like this track so I want to do well! We still have to improve the feeling with the front, but on this track there is a bit of a lack of grip in general. Tomorrow the goal will be to get into Q2".
Manuel Gonzalez #81



"È stato un giorno molto positivo per me. È la seconda volta che ho l'opportunità di salire in sella alla F2. Mi sono sentito molto bene in moto in un circuito che già conosco bene e dove ho già corso. Abbiamo lavorato molto durante le 2 sessioni di libere di oggi provando anche le gomme in vista delle qualifiche di domani. Sono molto felice di lavorare con il team e sono contento di poter mostrare il mio potenziale e di imparare. Ora continueremo il nostro lavoro per fare ancora meglio domani".
Manuel Gonzalez #81



"It was a very positive day for me. It is the second time I have had the opportunity to ride the F2. I felt very good on the bike in a circuit that I already know well and where I have already raced. We worked a lot during today's two free practice sessions, also testing the tyres with a view to tomorrow's qualifying. I'm very happy to work with the team and I'm glad to be able to show my potential and learn. Now we will continue our work to do even better tomorrow".