GIORNATA POSITIVA PER IL TEAM MV AGUSTA FORWARD RACING SUL CIRCUITO DI ARAGON
10/09/2021
BALDASSARRI A RIDOSSO DELLA Q2 NEL BAGNATO VENERDì DEL GP DI SAN MARINO
17/09/2021
Aragón, Spagna: weekend positivo per il team MV Agusta Forward Racing, con Corsi decimo e González 17esimo.



a ha visto i due piloti del team MV Agusta Forward Racing combattere una gara tutta in rimonta. Simone Corsi, che partiva dalla settima fila, ha immediatamente recuperato 5 posizioni, continuando la sua scalata fino alla decima posizione al 13esimo giro. Il centauro romano conquista sul finale la decima posizione e quindi la seconda TOP10 di stagione. Manuel González, dall'altro lato del box, non è stato da meno, recuperando a sua volta 5 posizioni in partenza. Anche González ha continuato a condurre una gara tutta in rimonta sulla sua MV Agusta F2. Nonostante un dritto al 12esimo giro il giovanissimo spagnolo ha infine tagliato il traguardo in 17esimo, a soli 4 secondi dalla zona punti. La squadra si complimenta con Manuel per l'ottima prestazione. Il team rientra a casa soddisfatto e pronto a riaccendere i motori per il tanto atteso Gran Premio di casa che si terrà la prossima settimana a Misano.
Aragón, Spain: positive weekend for MV Agusta Forward Racing team, with Corsi tenth and González 17th.





The 13th round of the season was held today at the MotorLand Aragon in Alcaniz. The race saw the two MV Agusta Forward Racing riders fighting a comeback race. Simone Corsi, who started from the seventh row, immediately recovered 5 positions, continuing his climb without stopping. The Roman centaur conquered at the end the tenth position and therefore the second TOP10 of the season. Manuel González, on the other side of the box, was no less impressive, also recovering 5 positions at the start. González also continued to lead a comeback race on his MV Agusta F2. Despite a straight on lap 12 the young Spaniard finally crossed the line in 17th, just 4 seconds from the points zone. The team congratulates Manuel on his excellent performance. The team returns home satisfied and ready to restart the engines for the long-awaited home Grand Prix next week at Misano.
---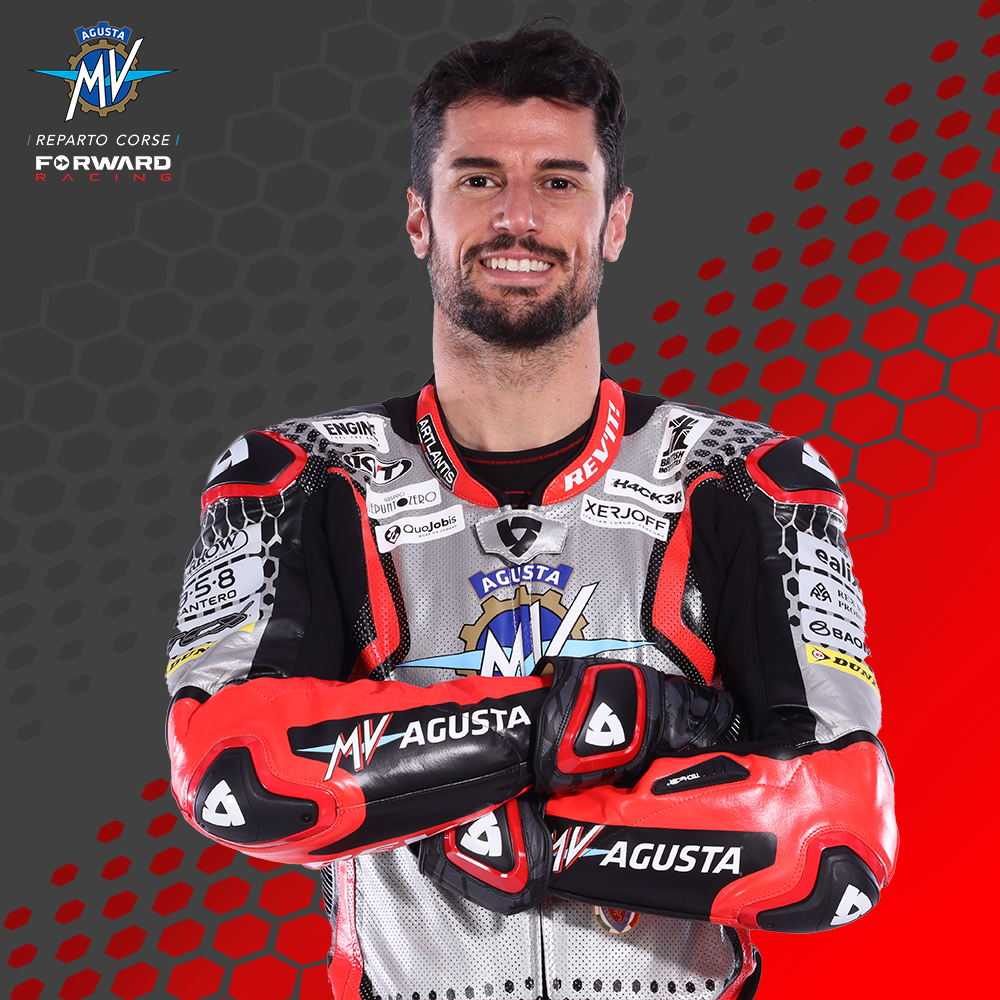 Simone Corsi #24



"Finalmente possiamo dire di essere contenti di come è andata la gara e di portare a casa punti. Abbiamo avuto un periodo di gare difficili e questo risultato serviva sia a me che alla squadra. Abbiamo lavorato tanto e stiamo facendo buoni step e questo ci da fiducia in vista delle prossime gare, sopratutto le gare di casa, dove vogliamo fare bene".
Simone Corsi #24



"Finally we can say we are happy with how the race went and to bring home points. We have had a difficult period and this result was needed for me and for the team. We have worked hard and are making good progress and this gives us confidence ahead of the next races, especially the home races, where we want to do well".
Manuel Gonzalez #81



"Sono molto contento per come è andata la gara di oggi. Abbiamo fatto una buona rimonta per essere la prima gara qui con il Team e con la moto. Abbiamo sfruttato al massimo il tempo in pista e abbiamo lavorato bene. Ringrazio il team Mv Agusta Forward Racing per l'opportunità e tutti i ragazzi del team che hanno lavorato bene e sono stati veloci, spero di poter lavorare ancora con loro".
Manuel Gonzalez #81



"I am very happy with how the race went today. We made a good comeback for being the first race here with the team and the bike. We made the most of the track time and worked well. I thank the Mv Agusta Forward Racing team for the opportunity and all the guys in the team who worked well and were fast, I hope I can work with them again."