VOLGE AL TERMINE IL PRIMO TEST DELLA STAGIONE 2023 PER IL FORWARD TEAM
15/03/2023
GPR E FORWARD TEAM, INSIEME PER UNA STAGIONE A TUTTO GASS!
21/03/2023
Portimao: Sono iniziati i test di Moto2 a Portimao con determinazione, registrando tempi competitivi e lavorando sodo per trovare il miglior setup. Ramirez chiude 14° l'ultimo turno, Sanchis 19°.



Il Forward Team ha iniziato il primo giorno di test ufficiale sul circuito do Algarve a Portimao, in vista della nuova stagione di Moto2. I piloti Marcos Ramirez e David Sanchis si sono dedicati alla messa a punto delle moto e alla ricerca del miglior setup per il circuito. Oggi, la squadra ha lavorato non solo sul set up, dove è convinto di aver trovato una buona strada da seguire per la giusta messa a punto, ma anche su alcune migliorie nel settore elettronico. Ramirez ha completato 46 giri, ottenendo il miglior tempo di 1:44.706, mentre Sanchis ha fatto registrare un miglior tempo di 1:45.673 dopo aver compiuto 49 giri. Il team è concentrato per proseguire con il lavoro schedulato sulla base dei dati acquisiti oggi. Il test ufficiale proseguirà domani e domenica, dando ai piloti l'opportunità di continuare a perfezionare la messa a punto delle moto e di acquisire maggiore confidenza con il circuito.
Portimao: Moto2 testing got underway at Portimao with determination, recording competitive times and working hard to find the best setup. Ramirez ends 14th in the last round, Sanchis 19th.





The Forward Team began the first day of official testing at the Circuit do Algarve in Portimao, ahead of the new Moto2 season. Riders Marcos Ramirez and David Sanchis dedicated themselves to work on the bikes and finding the best setup for the circuit. Today, the team worked not only on the set-up, where they are confident, they have found a good way forward, but also on some improvements in the electronics. Ramirez completed 46 laps, setting a best time of 1:44.706, while Sanchis posted a best time of 1:45.673 after completing 49 laps. The team is focused on continuing with the scheduled work based on the data acquired today. The official test will continue tomorrow and Sunday, giving the riders the opportunity to continue refining the set-up of the bikes and gain more confidence with the circuit.
---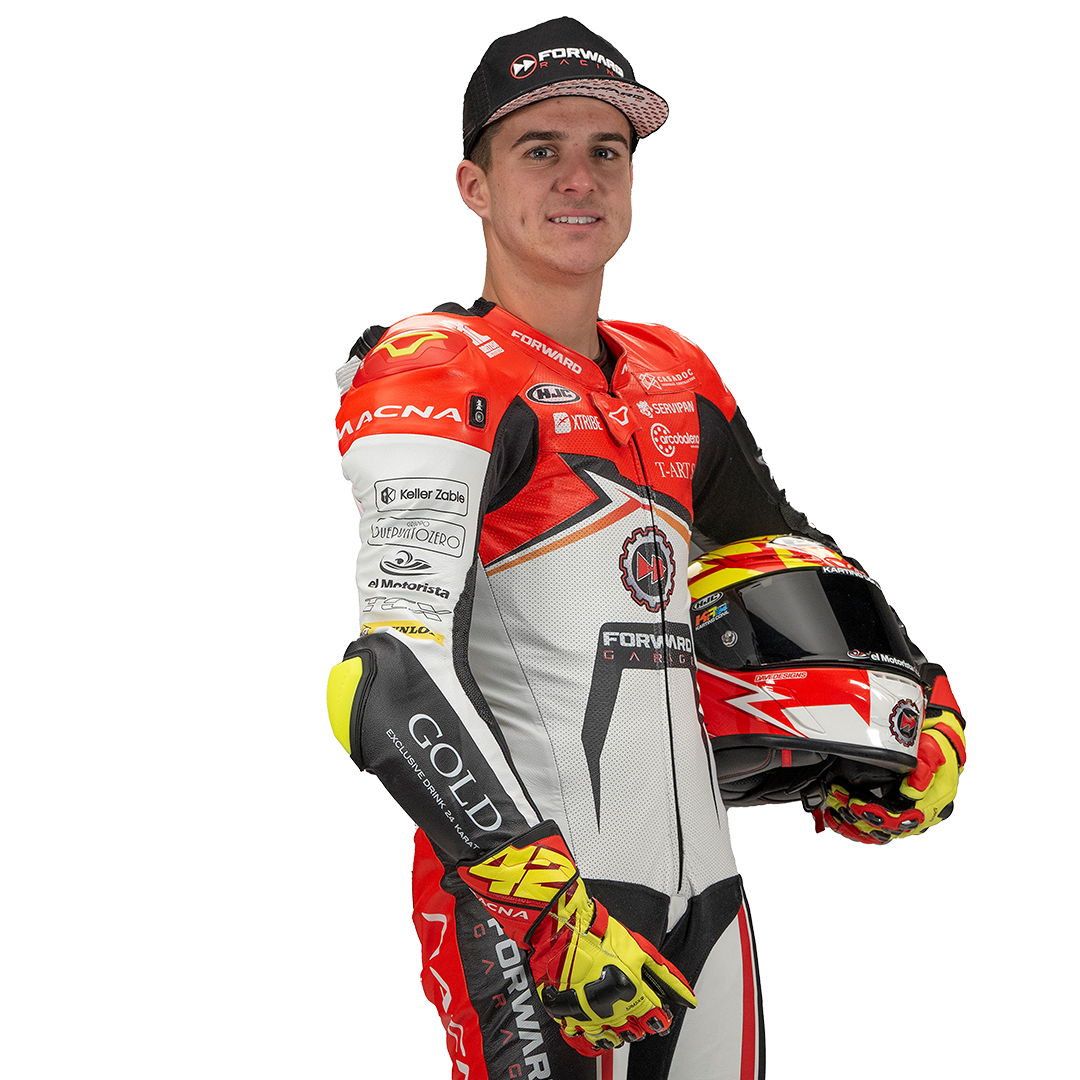 Marcos Ramirez #24



"Oggi purtroppo non abbiamo avuto possibilità di girare molto a causa delle condizioni di pista, il tempo è sempre stato incerto e a tratti ha piovuto. Ora pensiamo alla giornata di domani sperando che il tempo migliori e speriamo di poter lavorare più di quanto abbiamo potuto fare oggi"
Marcos Ramirez #24



"Today unfortunately we didn't get a chance to ride much because of the track conditions, the weather was always uncertain, and it rained at times. Now we're thinking about tomorrow and hoping the weather improves and hopefully we can do more work than we were able to do today."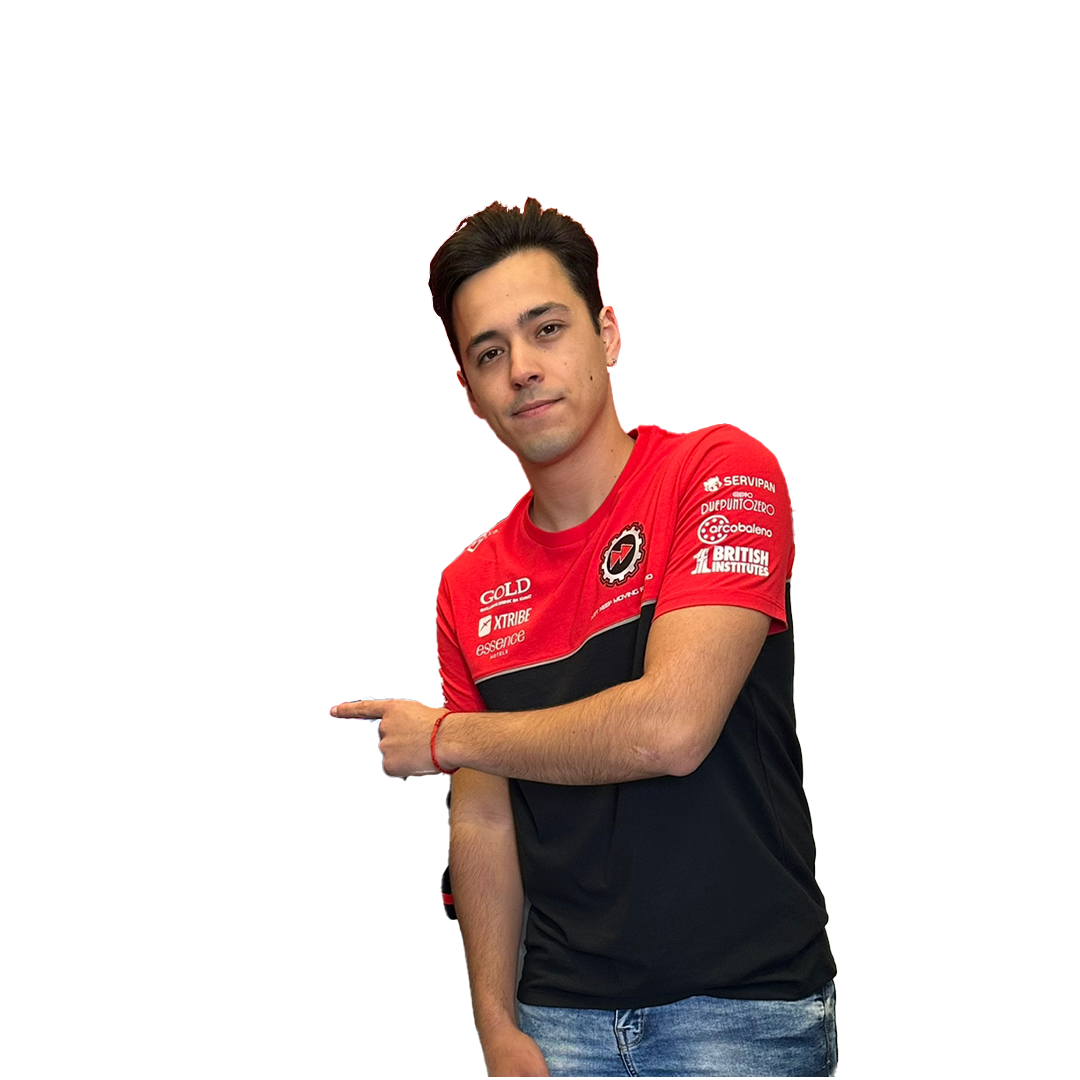 David Sanchis #98



"La giornata di oggi è andata molto bene dal mio punto di vista. Abbiamo provato qualche ulteriore aggiustamento sia di set up che di elettronica e sono fiducioso che domani andrà ancora meglio. Siamo su una buona strada e i progressi sulla moto si vedono giorno per giorno".
David Sanchis #98



"Today went very well from my point of view. We tried some more set-up and electronic adjustments, and I am confident that tomorrow will go even better. We are on a good path and the progress on the bike can be seen day by day".
---