ALEX ESCRIG DICHIARATO UNFIT PER IL GP DI PORTIMAO
24/03/2023
ALEX ESCRIG CONTINUA IL RECUPERO IN VISTA DELLA GARA IN TEXAS
27/03/2023
Portimao: Il Forward Team ha concluso il primo GP della stagione a Portimao raccogliendo molti dati importanti, nonostante le sfide affrontate durante il fine settimana.



I piloti Marcos Ramirez e David Sanchis, quest'ultimo sostituto di Alex Escrig ancora infortunato dopo la caduta durante i test a Jerez, hanno lavorato duramente per trovare il feeling con la moto, e i risultati del fine settimana sono stati promettenti nonostante la gara di oggi non abbia portato al risultato sperato. Sanchis ha avuto un inconveniente tecnico non dipendente dalla squadra, ma ha mostrato una grande determinazione durante tutto il fine settimana. Ramirez, dall'altro lato del box, dopo essere arrivato fino a ridosso della zona punti, ha perso posizioni a causa della caduta di un altro pilota e ciò gli ha fatto concludere la gara 21°. Il Forward Team è già al lavoro per prepararsi al prossimo appuntamento e continua a supportare Alex Escrig nella sua riabilitazione. Ulteriori aggiornamenti saranno forniti al momento opportuno. Ringraziamo tutti i nostri fan e i nostri partners per il loro continuo sostegno.
Portimao: The Forward Team concluded the first GP of the season in Portimao by collecting important data, despite the challenges faced during the weekend.





Riders Marcos Ramirez and David Sanchis, the latter a replacement for Alex Escrig still injured after a crash in Jerez tests, worked hard to find the feeling with the bike, and the results of the weekend were promising despite the fact that today's race did not bring the desired result. Sanchis had a technical glitch not dependent on the team, but he showed great determination throughout the weekend. Ramirez, on the other side of the box, after nearly reaching the points zone, lost positions due to the crash of another rider and this caused him to finish the race 21st. The Forward Team is already working to prepare for the next round and continues to support Alex Escrig in his rehabilitation. Further updates will be provided at the appropriate time. We thank all our fans and partners for their continued support.
---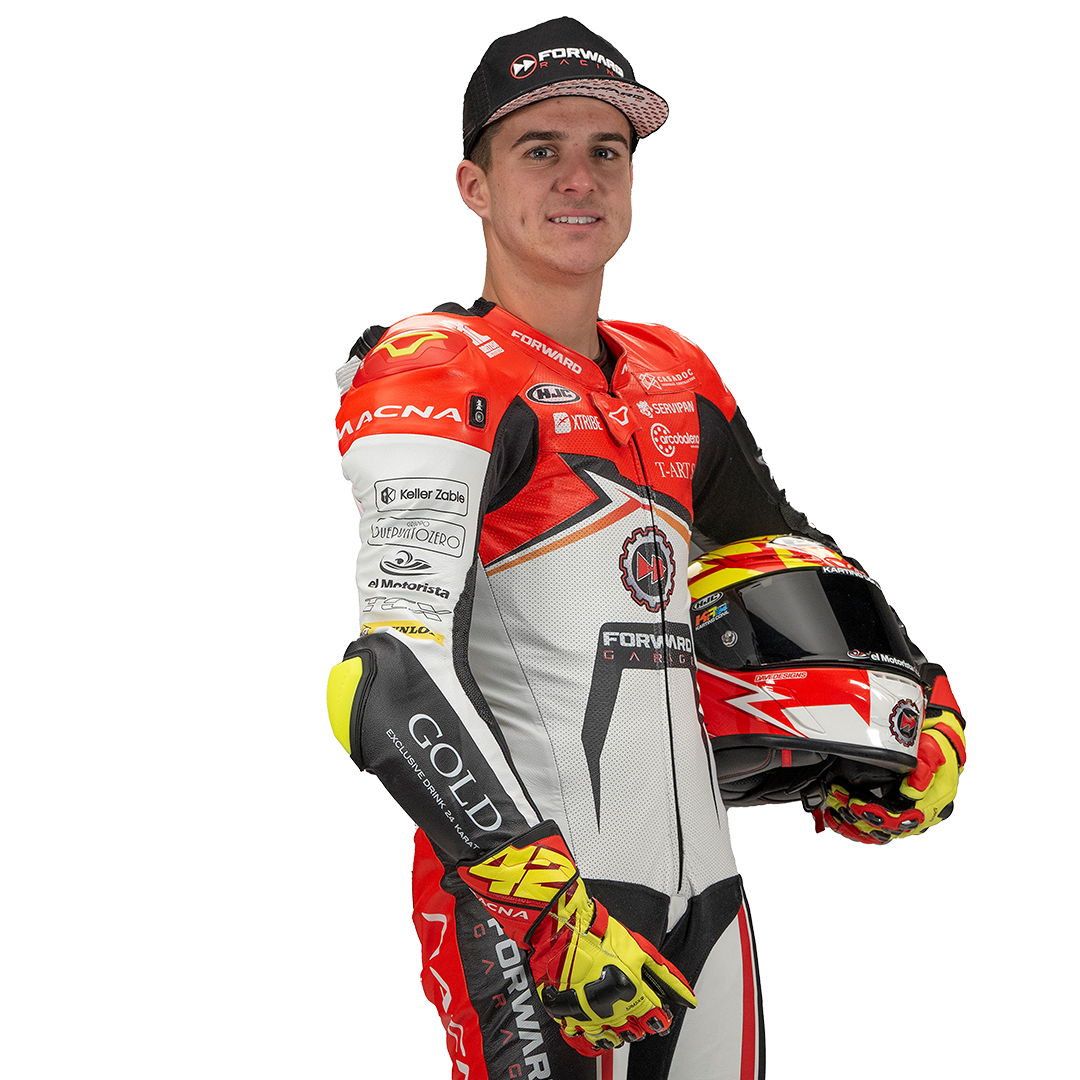 Marcos Ramirez #24



"Devo dire che speravo di fare meglio in questa prima gara di stagione. Purtroppo, non sono riuscito a stabilire lo stesso feeling che avevo nei test della scorsa settimana. Durante la gara qualche inconveniente in pista mi ha rallentato e non sono riuscito a recuperare posizioni come avrei voluto. Ora pensiamo ad analizzare i dati e andare in Argentina con uno spirito costruttivo e positivo".
Marcos Ramirez #24



"I have to say that I was hoping to do better in this first race of the season. Unfortunately, I couldn't establish the same feeling I had in last week's test. During the race some inconveniences on track slowed me down and I couldn't make up positions as I would have liked. Now we think about analyzing the data and going to Argentina with a positive and constructive attitude".
David Sanchis #98



"Alla fine, quella di oggi è stata una gara complicate per me, abbiamo fatto molte modifiche sulla moto, ma alla fine il feeling era buono e mi sentivo bene in sella. Dopo pochi giri dall'inizio della gara però purtroppo sono stato costretto al ritiro a causa di un imprevisto tecnico sulla moto. Ora con i nostri tecnici e quelli di Externpro verificheremo l'accaduto. In ogni caso ora guardo avanti e penso all'avventura che mi aspetta in Argentina, dove potrò sfruttare tutti e tre i giorni del week end e dove lavoreremo appieno con il team per fare dei passi avanti".
David Sanchis #98



"In the end today was a complicated race for me, we made a lot of changes on the bike, but in the end the feeling was good, and I felt fine in the saddle. A few laps into the race, however, I was unfortunately forced to retire due to a technical issue on the bike. Now with our technicians and those of Externpro we will verify what happened. In any case I am now looking ahead and thinking about the adventure that awaits me in Argentina, where I will be able to take advantage of all three days of the weekend and where we will work fully with the team to make progress".
---